Keyway Enterprise Asset Management
Helps organizations track, assess, manage and optimize asset quality and reliability.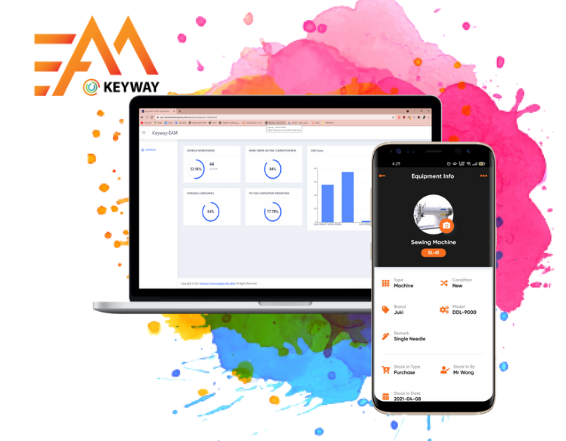 CMMS, Maintenance Management
and Work Order Software
Help all enterprises optimize asset quality and utilization of assets without spending hours managing assets.
Optimize the quality and utilization of assets throughout their lifecycle, increase productive uptime and reduce operational costs.
Preventive Maintenance
Automate work order initiation based on preset date & time to organize & schedule preventive work orders for employees.
Reporting, analysis and auditing
Analyze information to
understand asset availability.
Collect performance trends of
assets and staff efficiency
to make better business decisions.
Asset Registry
Store, access and share asset information such as manufacturer model, serial number, location etc.
Materials and inventory management
Manage the inventory of maintenance and repair operation (MRO) equipment and materials. Understand the demand for materials and manage parts accordingly.
Work Order Management
Diagnose a problem, and quickly assign specific technicians to the job. Keep track of all pending, completed and upcoming works.
How Enterprise Asset Management helps?
👍 Eliminates manual and repetitive asset management tasks
👍 Prolongs the life of your assets
👍 Aids in repairing, and replacing assets efficiently
👍 Meets consumer demands with a focus on system sustainability
👍 Helps focus on activities that are critical to sustained performance
👍 Improves responses to emergencies or unexpected risk
👍 Enables businesses to meet service expectations and regulatory requirements
Why Keyway Enterprise Asset Management (EAM)?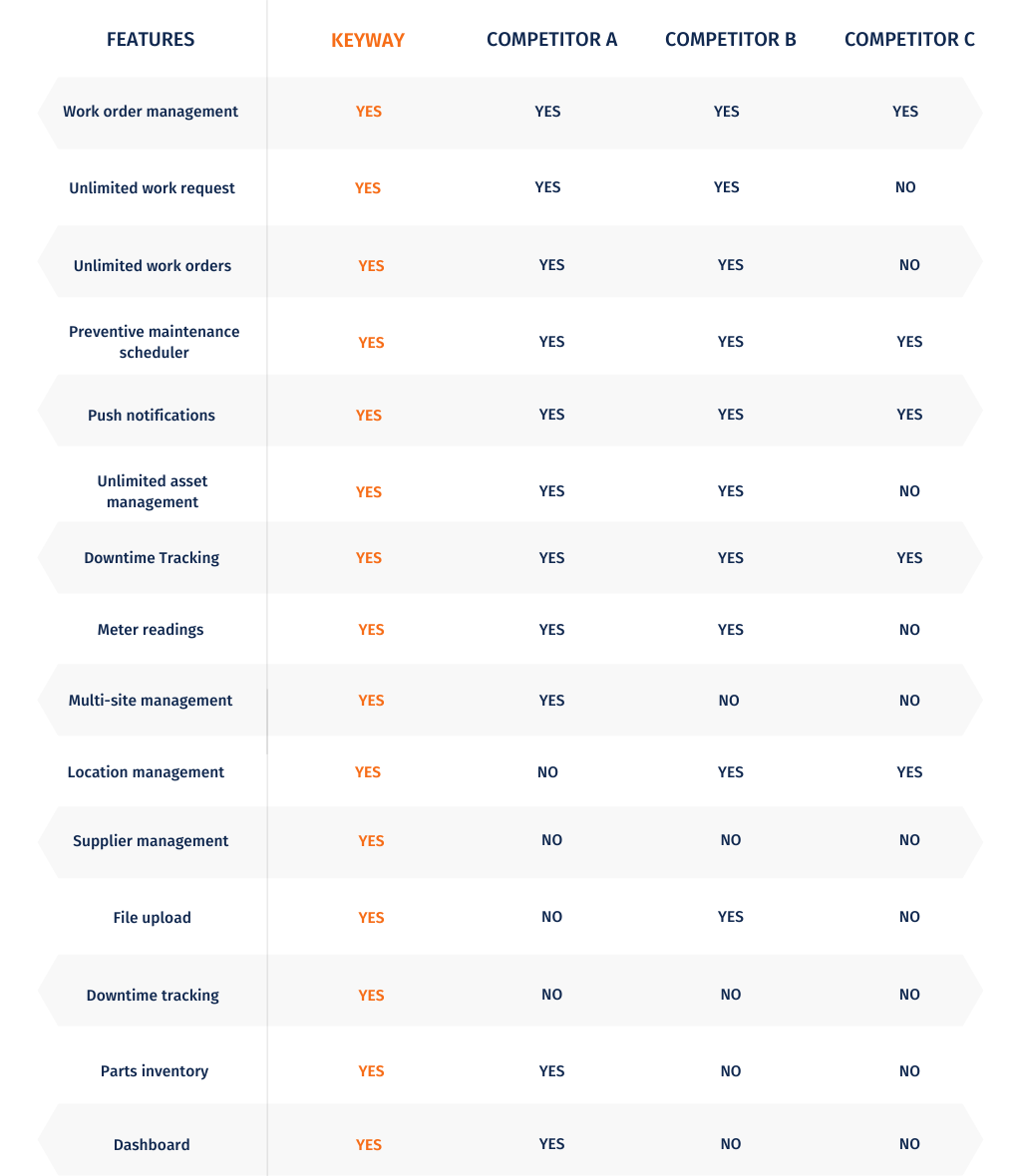 Do you know what the best part is?
We've got some other free goodies for you too!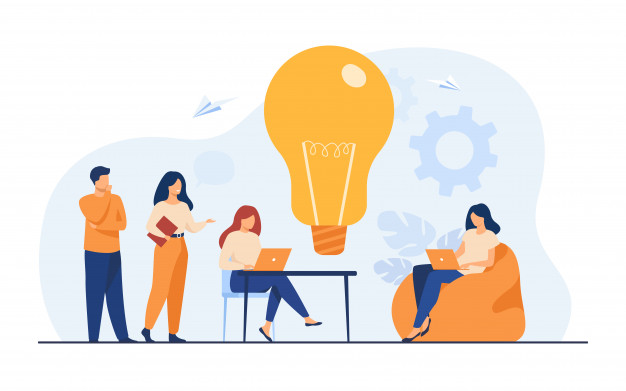 Awesome Support
1-year live technical support from our professional team.
Technical Training
After you get access to our EAM system, we will have a virtual training session to teach you.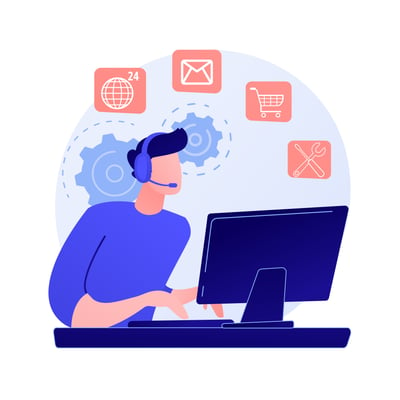 What are you waiting for!
Get Your Enterprise Asset Management System today at an exclusive price!
Ready to Manage Your Asset?
Feel free to contact us NOW!
ABOUT US
Keyway Technologies was incorporated in 2010 with the aim to advocate the use of enterprise business software solution to enhance business performance, boost productivity and increase profitability.
From a humble beginning, we have now grown to have a full team of highly experienced & skilled IT engineers, consultants & support personnel, serving a diverse range of industries including many multinational companies (MNC) and local small & medium enterprises (SME).